A Lifetime of athletics and fitness:
Coach Lisa grew up in Bay City, Texas - a small town along the Gulf coast, just southeast of Houston. At age 5, she began summer league swimming on the only team in town, before she could even make it across the pool. With some encouragement by a local parent and coach, she was swimming year-round by age 9 and competing at the state level in high school. She was a college swimming scholarship candidate, and currently competes in U.S. Masters Swimming events, as well as triathlons.
Education in Fitness & Business:
Coach Lisa graduated with a Bachelor of Science degree in Kinesiology from the University of North Texas in 1990, with a minor in Biology and a specialization in athletic training. 10 years later, she went back to school for her M.B.A. from Baylor University, while balancing full-time work and her first pregnancy. Her fist 12 years in the work force were spent in sales and marketing for medical device companies. The last 4 years have been spent in the great adventure of coaching children and adults in the sports of triathlon and swimming.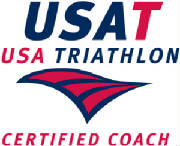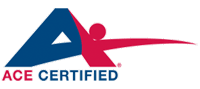 Fitness Certifications:
American Council on Exercise - Group Fitness Instructor, Indoor Cycling Instructor
U.S.A.T. - Level One Triathlon Coach
HeartZones USA - Level One Triathlon Coach, Blue Jersey Cycling Instructor
American Red Cross - CPR, AED certified
Certified Lifeguard
Past certified personal trainer - N.S.C.A., C.S.C.S.
Triathlon Coach and Swim Coach:
Coach Lisa began competing in triathlons in 1996 - her first one was the Danskin Women's Triathlon in Austin, TX. After getting hooked on multisport events, she began to explore more races in Central Texas and grew to love the sport of triathlon. A move to Albuquerque, New Mexico in 2004 introduced her to the ways of the great southwest and the fabulous triathlon community there. It was there that Coach Lisa started her own co-ed training teams for local triathlons, as well as Team Danskin Training for beginning women that wanted to complete their first triathlon. This grew to become the largest all-women's team in the country, and a very inspirational experience for Coach Lisa. To support her athletes in New Mexico, Coach Lisa started her own masters swim team. She also coached her daughter's summer league swim team.
Now back in Austin, Texas after almost 5 years away, Coach Lisa is thrilled to serve the extensive triathlon & swimming community in Central Texas and do what she loves best -- coaching adult and youth triathletes and swimmers. Coach Lisa is currently the Founder of TriHouse Training, Head Coach for the Jester Masters swim group (NW Austin), and Co-Head Coach for the Piranhas Off-Season Swim Team at the JCC in Northwest Austin. Coach Lisa was previously the Head Coach for the Steiner Stars summer league swim team and Shooting Stars developmental swim team.
Personal Side:
Coach Lisa is married with 3 beautiful girls (age 8, 9, and 12 -- all junior triathletes!!). Her family enjoys hiking, snow skiing, and anything outdoors. She also enjoys cooking, water skiing, and trips to the Carribean! As a busy working mom, Coach Lisa understands the demands of balancing a fitness routine with work and family. She is convinced that the key to the fountain of youth is in a regular and fulfilling fitness routine.