Train with experienced Coach Lisa --- for all of your multisport needs. Coach Lisa can prepare you for your 1st or 100th triathlon, as well as each individual sport (swimming, running, biking) & strength training. See why hundreds have chosen Coach Lisa to be their trainer, mentor, and inspiration.
Services provided by Coach Lisa:
Swim coaching - year round youth and teen swim teams. See current programs below & "SWIM HOUSE" page
Current Austin Programs Offered:
iSwim - Youth & Teen Swim Team -- Swimming Spring 2013- Registration NOW OPEN! Youth and teen after school swim team in Northwest Austin for ages 7-18
Get Started Today - Don't just workout, TRAIN!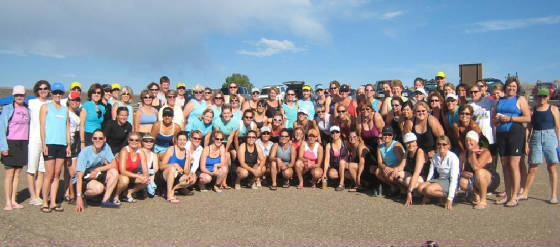 Team Danskin Albuquerque - 2008
Largest team in the nation
Coach Lisa - Head Coach
Contact Coach Lisa
by email: lisa@coachlisa.org
by Phone: 512-739-1976